Jamie + Dustin – The Engagement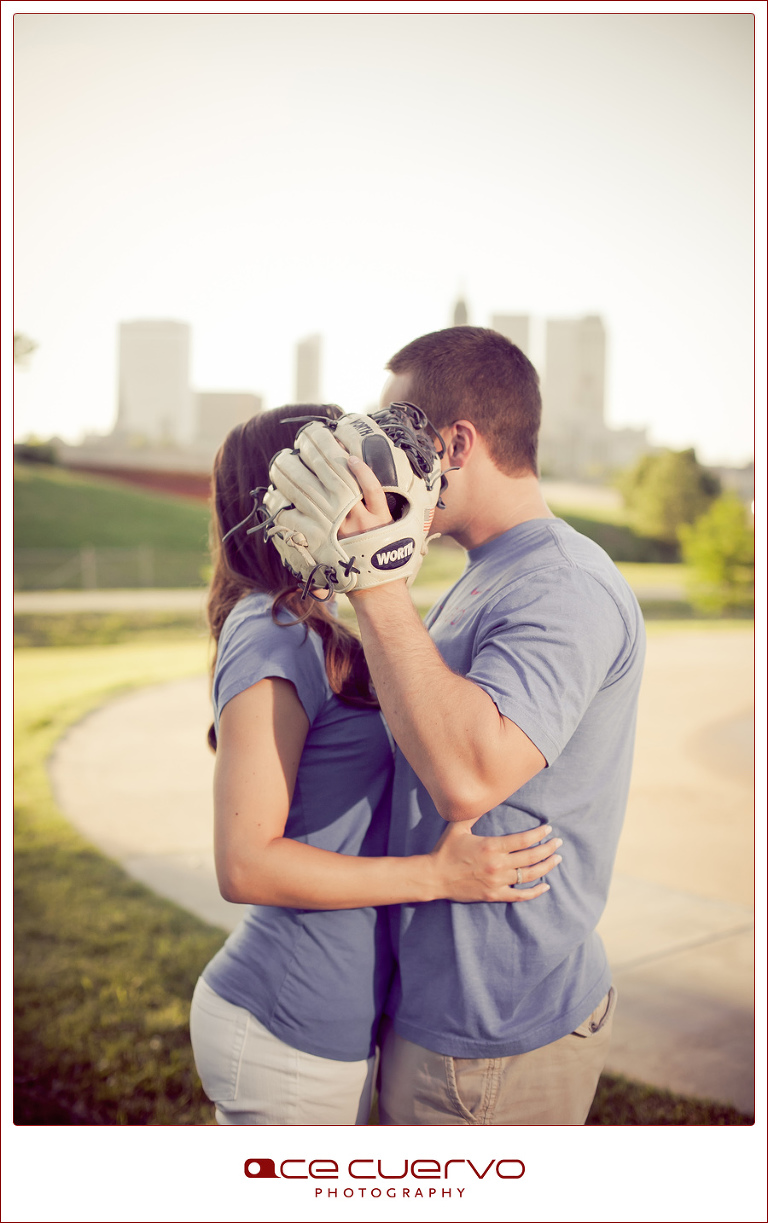 As with weddings, often the simple engagement sessions turn out to be the most fun. Jamie and Dustin did it right. A beautiful couple, a few easy locations and a fun evening to go out and play together. Dustin's baseball glove from his playing days added a nice personal note, as well.
Simple, fun, personal. It's not complicated.