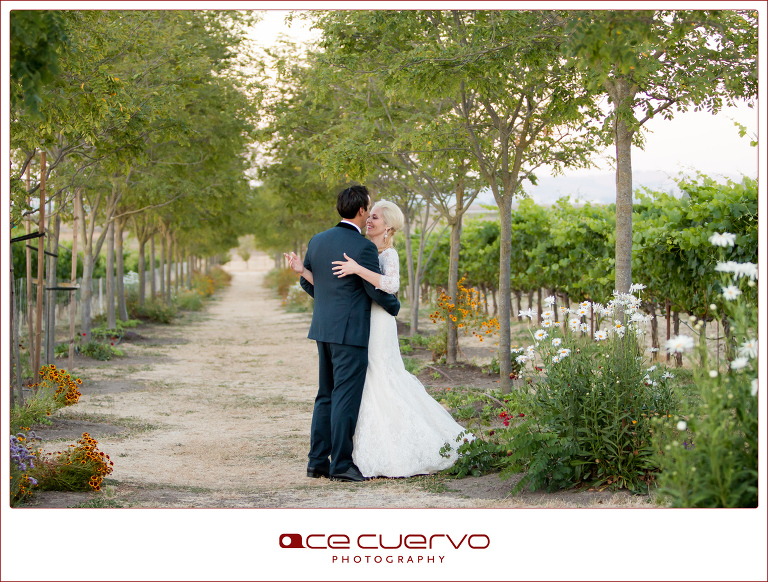 Happy One Month Anniversary to Ashley and Christian!
When one of the area's top event planners asked me to shoot her destination wedding I quickly went from giddy to unworthy to scared in a matter of minutes. I eventually landed and stayed with "nervous-excited" until I arrived in Napa Valley and met the rest of the family.
Ashley and Christian are true products of their beautiful families. The Farthings and Portos were quick to take me in as one of their own. It didn't take long to realize that I was exactly where I belonged – in a stunning place, surrounded by beautiful people who I happily call my friends.

Jacuzzi Vineyards is an ideal location for a July wedding. The winery is a beautiful Tuscan Villa bathed in gorgeous light and blessed with mild weather.
Connie with CMc Weddings and Events was instrumental in realizing Ashley's vision and Avery Chambers made sure every detail was perfect. I enjoyed working with Justin Ferar with Weddings on Film – he was smooth and efficient.

Pastor Blane Ellsworth is as good as they come – eloquent timing for humor yet serious about his craft.
An outdoor ceremony followed by photos in the vineyard and an indoor reception in a glorious barrel room gave me the visual diversity I crave as a photographer (I was back to being giddy at this point).
Here are a few more highlights from their amazing day!
always a privilege and an honor,
-ace